Landing pages are an important part of our marketing features, today we are releasing improved default themes.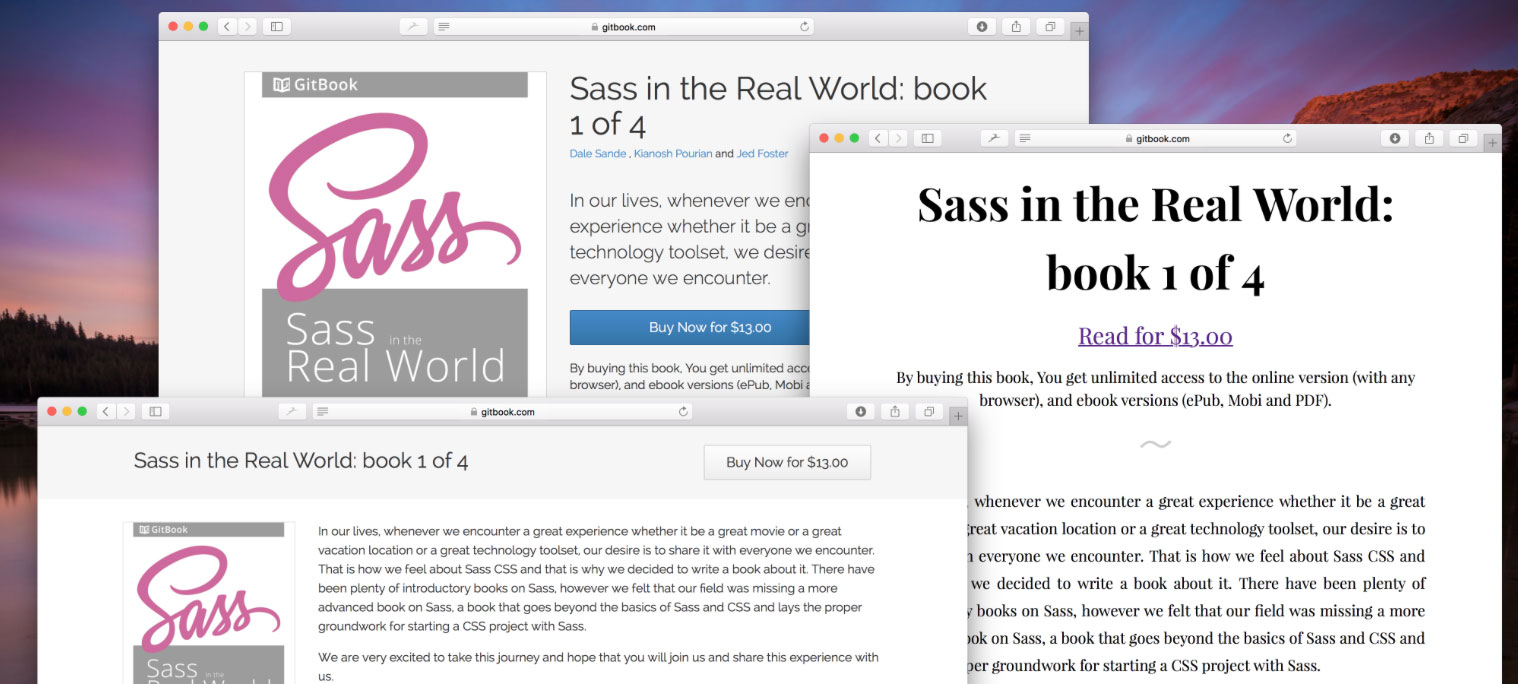 Landing pages provide authors with well-crafted homepages to showcase their books, using a custom domain or their GitBook domain.
Our improved themes are cleaner, more responsive and mobile compatible.
We're also releasing a new default theme: "readme", an elegant and minimalistic design centered around your book's readme.
How to enable landing pages ?
The landing page feature can be enabled in your book's settings, simply click the "Landing Page" icon from your book's dashboard (paint can icon).
Contribute and create your own theme
As always we are open to your input, you can create your own theme by submitting a PR to our GitHub repository: GitbookIO/themes. Once your PR is merged, everyone will be able to enjoy the beautiful theme you crafted !