Authors can now customize their book's homepage with personalized branding and custom domain names.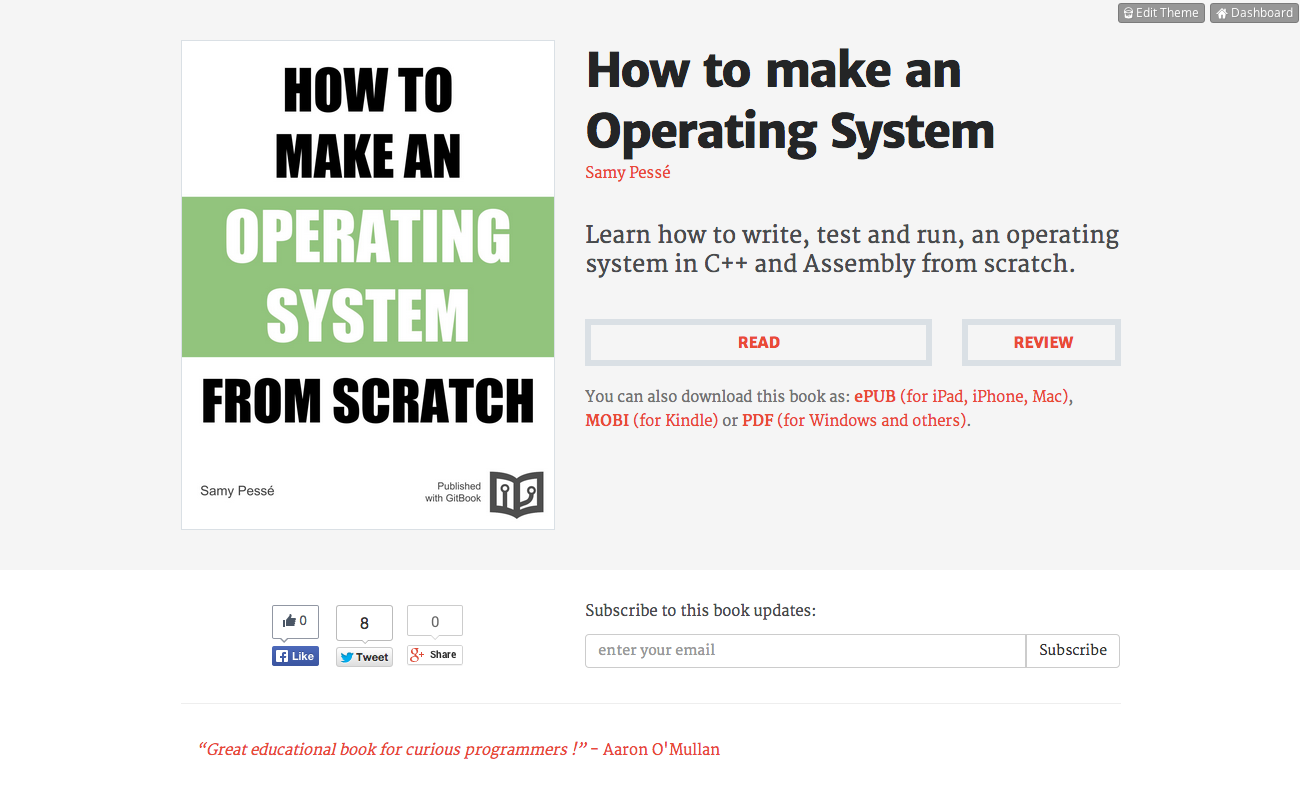 Landing page and themes
The greatest improvement of today's release is the addition of landing pages and themes. This feature lets you customize your book's homepage using a pre-defined theme or your own custom HTML.
Themes can be published and tested from the index at www.gitbook.io/themes. Landing pages by default will use a default theme that we are maintaining.
Custom domains
A book's content could already be accessed through a custom domain name. But we are now bringing custom domain names for the homepage itself.
Note: When a homepage domain name is specified, content is accessed at http://yourdomainname.com/content/ (this url is overridden if you define a custom content domain).